What is Trade Credit Insurance
Credit insurance coverage protects businesses from non-payment of commercial debt. It makes sure invoices will be paid and allows companies to reliably manage the commercial and political risks of trade that are beyond their control. While commercial credit insurance can be a smart investment for many companies, it may not be applicable to companies that sell exclusively to governments or retailers since trade credit insurance only covers business-to-business accounts receivable.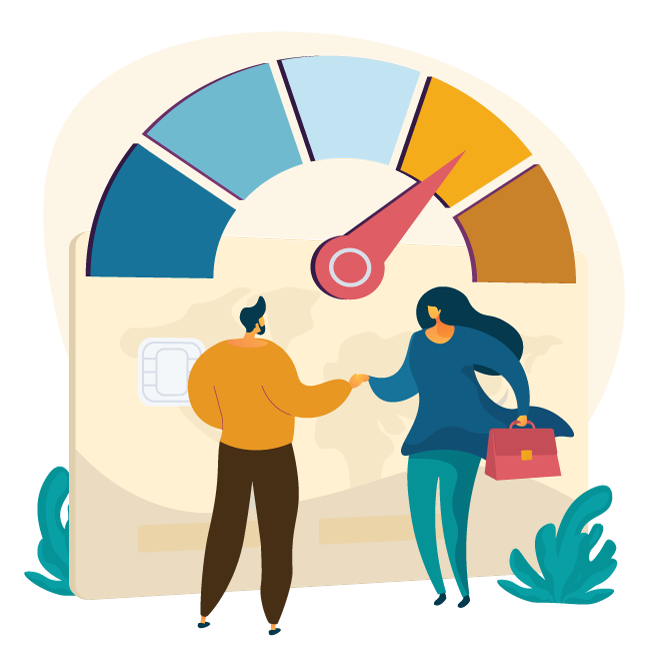 Benefits of Getting a Trade Credit Insurance
A trade credit insurance policy allows companies to feel secure in extending more credit to current customers, or to pursue new, larger customers that would have otherwise seemed too risky. The protection it provides allows a company to increase sales to grow their business with existing customers. Insured companies can sell on open account terms where they may have previously been restrictive or only sold on a secured basis. For exporters, this especially can be a major competitive advantage.
It ensures that:
Business Capital is protected

Cash flows are maintained

Loan servicing and repayments are enhanced

Business Earnings are secure
Why Trade Credit Insurance is an investment
Sales expansion :
If receivables are insured, a company can safely sell more to existing customers, or go after new customers that may have been perceived as too risky.
Expansion into new international markets :
Protection against unique export risks and market knowledge to make accurate growth decisions.
Better financing terms :
Banks will typically lend more capital against insured receivables and may also reduce the cost of funds.
Reduction in bad-debt reserves :
Insuring receivables frees up capital for the company. Also, credit insurance premiums are tax deductible, but bad debt reserves are not.
Actionable economic knowledge :
The trade credit insurer's information database and technology platform help reduce operational and informational cost.
Protection against non
payment and catastrophic loss –Should an unforeseeable event catch a company and its insurance carrier without warning, the bill gets paid via the claims process.
Increase in sales and profits :
A credit insurance policy can typically offset its own cost many times over, even if the policyholder never makes a claim, by increasing a company's sales and profits without additional risk.
Improved lender relationship :
Trade credit insurance can improve a company's relationship with their lender. In many cases the bank actually requires trade credit insurance to qualify for an asset-based loan.
Get Trade Credit Insurance