Get Quote
Financial backup for all your medical emergencies
Pet Insurance
Financial backup for all your medical emergencies
Get instant policy
Get Quote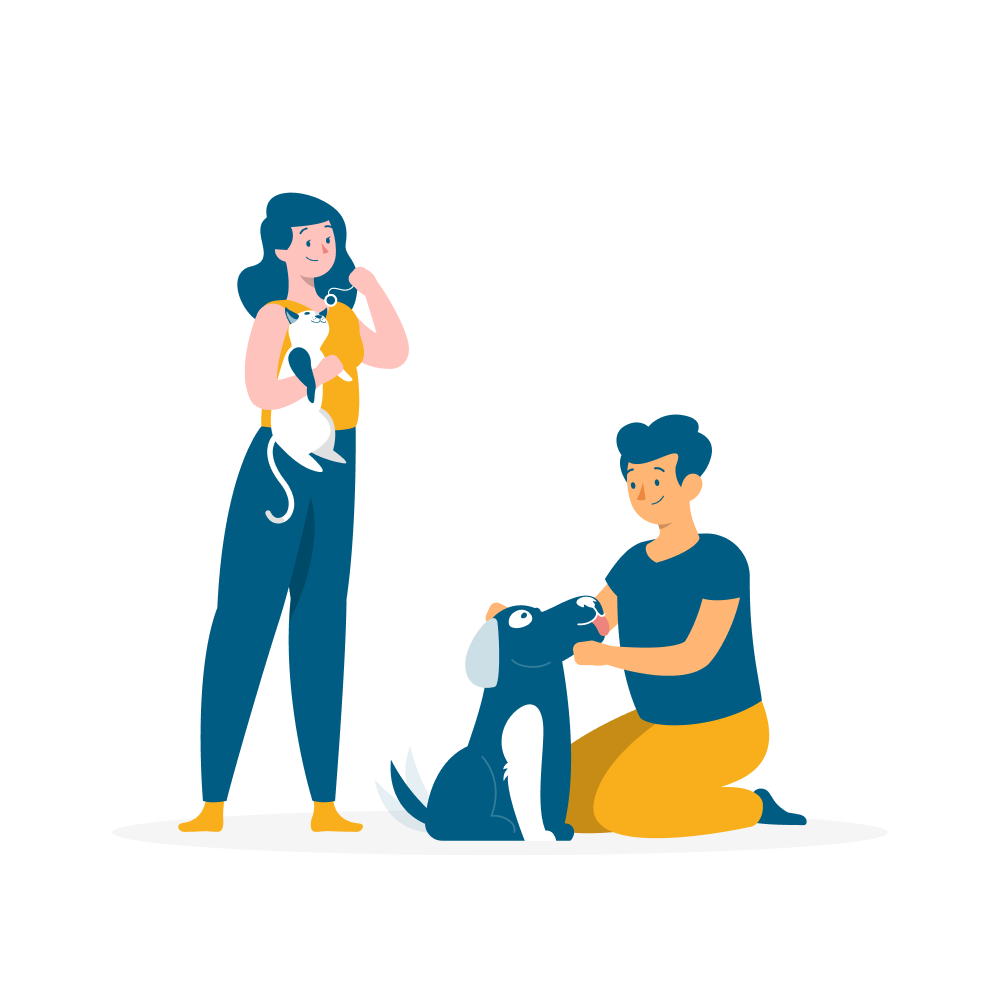 Secure your Pet with Pet Insurance
In India, people tend to call themselves pet parents rather than pet owners as they consider pets as their own family members. When you are a pet parent, you need to protect and safeguard them like a responsible parent as well; for that having a pet insurance plan is very important to offer your pet all-around protection.
Keeping your pet healthy and safe may prove to be expensive for you as there are several medical needs that your pet may require such as vaccination, tick treatment, grooming, wound treatment, and other medical emergencies. The vet fees, para-vet charges, and other subsequent medical and surgical costs are sky-rocketing due to inflation. There comes the pet insurance plan in rescue that offers you the best medical and legal assistance if you face such an unexpected, and unfortunate situation.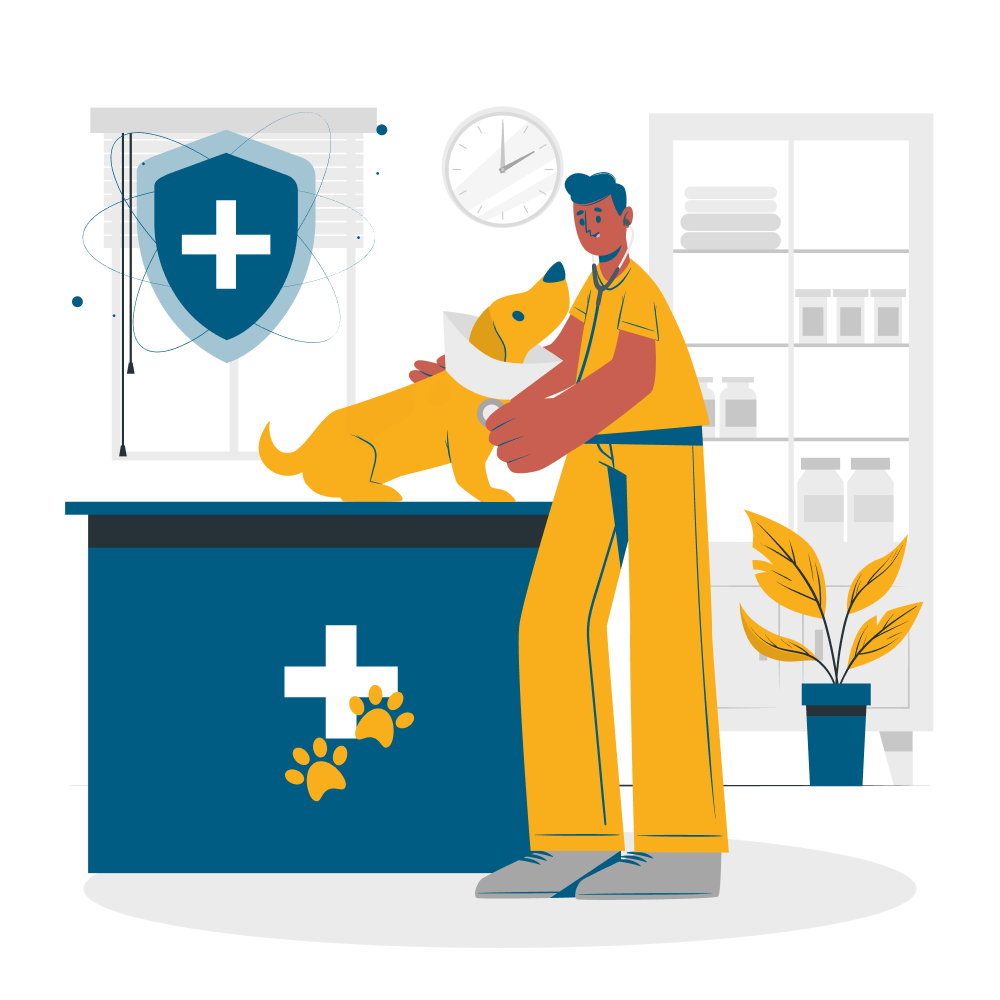 Benefits Of Pet Insurance Plans?
In India, pet insurance plans are gaining popularity due to their unique features, usefulness, and importance. It has come up with a sack full of benefits to offer your pet a beautiful and healthy life. To know more about its advantages and features, have a look at the below mentions.
Customizable Plans – Most of the insurers that offer pet insurance plans are flexible enough to allow you to customize the plan for your dog, cat, birds, etc. as per your requirements.
Protection For Health – If you buy a pet insurance plan, it will help your precious pet to get the best medical treatment and care, whenever necessary.
Protection From Accidents – If your pet meets an accident, the medical expenses may become a burden on your shoulder. But a pet insurance policy offers you coverage for the costs of treatments arising out of an accident to ensure your pet's comprehensive protection.
IRDA Approved – The pet insurance plans are approved by IRDA (Insurance Regulatory and Development Authority), just like the other insurance plans.
Third Party Liability – Some pet insurance policies offer third party liability cover, in the event that your pet bites/ attacks a third party or causes damage to third party property.
Pocket-friendly – Usually, the premiums that you need to pay for a pet insurance plan are very affordable and at a much lower premium rate you get a wide range of benefits such as medical care, accidents, and even overseas protection in some cases.
Protection Against Critical or Long-term Illness – Lifetime cover protects the pet and its owners against any critical/ long-term illness, including diseases such as eczema, arthritis, etc. The policyholder who opts for a lifetime pet insurance policy will receive a specified amount each year towards the treatment of the pet.
Loss or Theft of Pet – In case of unfortunate and untimely demise or theft of your pet, you will get compensation from the insurer.
Incapacitation – If you feel incapacitated to keep your pet, the insurer will also cover that, though this may vary from one insurer to another.
Additional Covers – To strengthen your pet policy and to offer more protection to your pet, you can also opt for additional cover or add-on cover by paying a little extra premium.
Different Types of Pet Insurance
In India, the insurance companies have seen offering cattle and livestock insurance plans for many years, but now, many insurers have come forward to offer pet insurance plans keeping in mind their needs of them. Cattle and livestock insurance plans are for those animals that are used for commercial purposes, whereas pet insurance plans are totally for precious fur babies. There are different types of pet insurance plans that are available in India. Let's have a look at some of them.
Dog Insurance
While it is proven that dogs are the most faithful animals, it is historical fact that humans tend to keep dogs as their pets the most. Apart from that, since the outbreak of the global pandemic, it has been found that humans tend to grow more bonding and friendship with the dogs. So, they try to keep their best friends healthy and protected as well. Therefore, most of the insurers in India offer dog insurance products in different forms to keep this bond intact.
Cat Insurance
Apart from dogs, cats are our second most popular pets of ours. Being a cat parent, it is your duty to prioritize your cat's health and safety. For that, certain insurers also have come up with cat insurance plans that are available for both stray and exotic cats.
Rabbit Insurance
Many of us like to keep a rabbit as our pets due to their affectionate and friendly nature. These beautiful fur babies also need protection and safety. Therefore, some of the insurers sell rabbit insurance plans to keep your precious babies warm and sound.